Craft & Capture the Customer Experience
How many messages actually got delivered? How many times did a customer call your contact center? How long do customers use self-service before asking for an agent? Mosaicx provides customer experience reports in the same console you use to manage the application.
You need a lot of information to know whether your automation tools are working.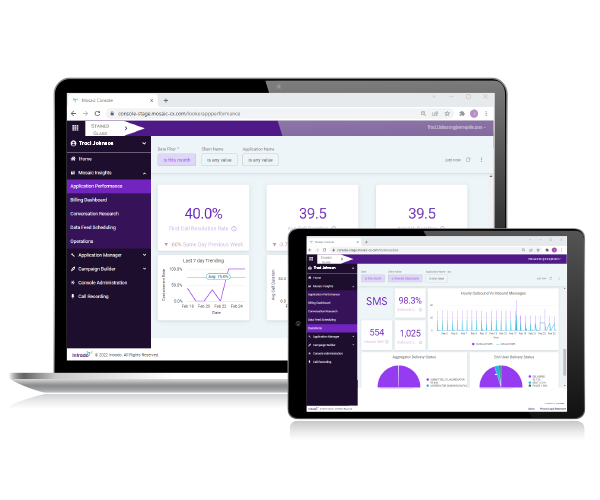 Why Choose Mosaicx?
The Mosaicx team has been innovating customer experience technology for decades. Our team listens to our clients and constantly improves Mosaicx to meet their needs. It's conversational AI personalized for both your customers and you.
Voice and Text Compatible
Analytics and Insights Portal
Ongoing Updates
Transactional Pricing
Design and Implementation Support
Enhanced with Google NLU Models