Join Mosaicx at Customer Contact Week Las Vegas
June 19th - 22nd, 2023
Caesars Forum, Las Vegas
Making Conversational AI Surprisingly Simple
Mosaicx understands customers, not menus. It's like having your best employee on every interaction.
Conversational AI: Not Another Chatbot
Request a demo to see an example of machine learning that exceeds the chatbot hype.
Conversational AI:
Surprisingly Simple
Mosaicx conversational AI uses voice recognition and digital messaging to help users find information quickly and resolve issues without help from an agent.
Now on Google Cloud Marketplace
Mosaicx is available on Google Cloud Marketplace.
Increase loyalty through customer experience
Reduce costs
Generate revenue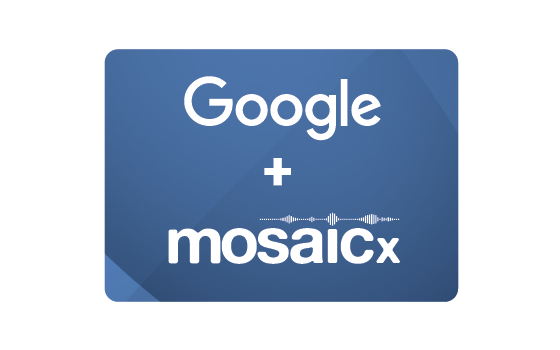 Mosaicx provides personalized responses and recommends the next best action, creating always-on, surprisingly simple experiences.